' Light is not so much something that reveals, as it is itself the revelation' James Turrell

My paintings are a direct response to my sensory and emotional involvement with shifting light within natural and urban spaces.

I am drawn to the fleeting, ethereal shapes and patterns that can manifest unexpectedly: from shafts of light through open windows, shaded walkways or tunnels to fragmented and atmospheric light hovering over streams, shorelines or within the canopy of trees.



It raises questions for me about how this phenomenon can transform a space and how it manipulates and illuminates movement within the environment. I respond by stripping away the familiar interpretations, and explore alternative viewpoints with colour and texture. By freeing it from the confines of formal considerations, my work can also be viewed as a series of events unfolding where enchanting or curious forms are given permission to evolve appearing to hover, float or be buried within an intimate and contemplative space.

Carefully selected cropped photographs and sketches, together with my own memories of the place create opportunities to examine possibilities and I tease out its purest elements as a springboard for new ideas. A process of refinement and transformation takes place and I explore the dialogue between myself and the act of painting by also allowing unpredictability and chance to mimic nature's processes to create energy, flow and rhythm as well as tension, accretion and erosion.
Combining painting with chance allows the unintentional to surprise and evoke curiosity and imagination of what might emerge or might not, what is real and what is not, which in one sense is a reminder to me of what light is really all about.

More recently, the memory, sounds and emotions a place can evoke often play a key role in the creation of a piece and I hope that this is experienced by my viewers.


Beverley Purdue
July 2016
Powered by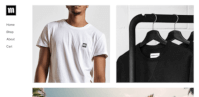 Create your own unique website with customizable templates.